You want to contact me?
You want to mail?-Click for your Mail Client
In case you have no mail client installed contact me under axelluther et web.de/googlemail.com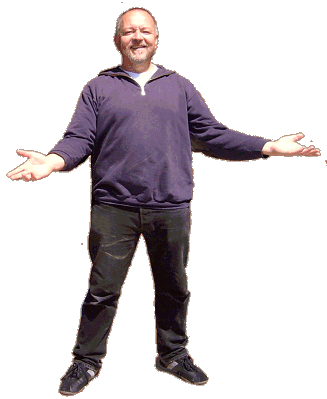 If you have suggestions, to improve my site or what I do, you are welcome.


If you want to buy some piece, I created, double welcome.


If you want to order
something, a logogram, some work or information about how to do something.
I will try my best to meet your agenda.


In case you like my creations, send this site address to your friends or set a link from your page to mine.


In case you want to talk, about the universe, life and everything, visit me in my studio. I have jet no waiting list.

Contact, beforehand by telephone, is advisable. I might be out working somewhere.

My open studio times are:

T

uesday and Thursday 11 a.m. to 16.30 p.m.
By appointment is any time possible.

My phone number at home is 0049 921 92195 . Call me between 7 a.m. and 8.30 a.m. or in the evening past 8. My bedtime varies from 10 p.m. to 3 a.m. I have a answering machine, (only German, when it stops, talk and don't forget your number)so no trouble. My English is intelligible. I listen to Audio books in English. Mostly Terry Pratchett and Douglas Adams. My studios address is:


Axel Luther
96142 Hollfeld
Eiergasse 13

It is south of Germany, Bavaria, Oberfranken about 90 km northeast of Nuremberg west of Bayreuth. My home is in Bayreuth.